Residential Property Conveyancers and Solicitors
Our residential property conveyancing team of solicitors will guide you through your house move with our expertise. You will have a qualified, dedicated conveyancer on hand to help you through the purchase or sale. They will keep you informed throughout the process. Our Conveyancers are based in Burnley, but wherever you're located, we will help you in this potentially stressful time.
We are also experts on all matters to do with residential properties including first registrations, co-ownership, re-mortgages and leasehold properties.
To speak to someone on our conveyancing team or to get a quote, please telephone us on 0345 646 0501 or use our online enquiry form.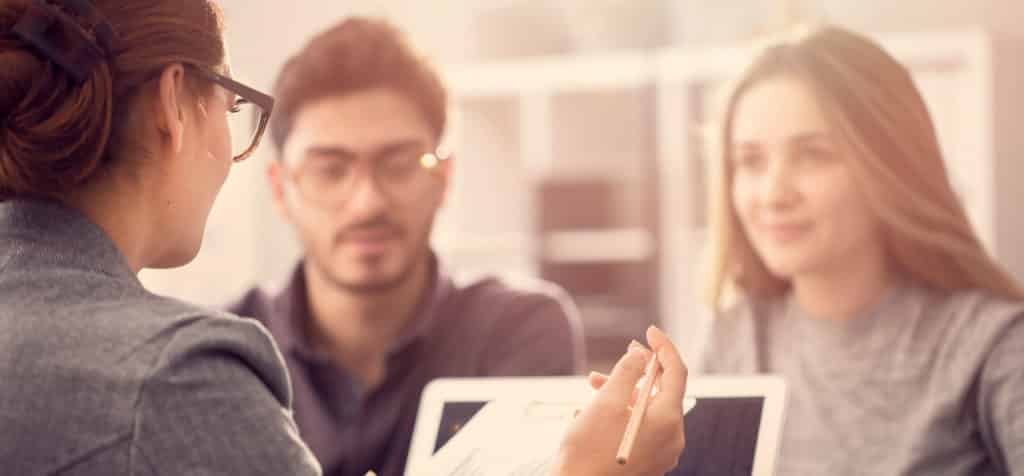 What does the term 'conveyancing' mean?
This term describes the transference of a property between owners. When someone buys or sells a house, a conveyancer will work through a number of steps to make sure that the contracts are ready to be exchanged in order to complete the purchase or sale. A conveyancer will also make sure that all parties are kept up to date so that there are no delays. This includes estate agents and mortgage lenders.
The conveyancing process – an overview:
The conveyancer will take instruction from you and ask for your ID.
The solicitor working for the seller will prepare the contract and will send it to the solicitor representing the buyer. In this process, they will ask the land registry for the title deeds and will draw up the contract.
Searches will be carried out by the buyer's solicitors. The solicitor will also make enquires about the contract and will review the house survey. The searches typically involve land registry services, local authority searches, water searches and environmental searches and mining searches to seek as much information as possible about the property. They will review the survey and if there are any concerns, they will raise them with the seller's solicitor. As soon as the seller's solicitor responds to the queries and all parties are happy then the contract will be approved.
Our team will prepare for the contract exchange.
You will sign the contract and the contracts will be exchanged with the other party.
We will then prepare for completion. At this point, we request a mortgage advance and carry out final searches.
You are given the keys and the sale is complete. When the sale is completed, will register the purchase with the Land Registry and pay the stamp duty.
How do you choose a good conveyancing solicitor?
The choice of conveyancing solicitor might be just as important as the choice of a new home. Having the right solicitor will ease any stresses involved with moving home and will make sure your property is documented properly with the Land Registry. A good solicitor will speed the process up as much as they can so that you're in your new home as soon as possible.
Why choose Real Legal?
Our team are highly qualified, experienced and dedicated conveyancers who will work tirelessly to carry out your purchase or sale. You will be able to contact your conveyancer directly by phone or email right from the beginning and you will receive updates at regular intervals by  phone and email. We also have a number of support staff who are highly experienced and who will help our conveyancing solicitors with your purchase or sale. These individuals make sure that everything keeps moving and will be able to advise you on your purchase or sale's progression.
The team has CQS (Conveyancing Quality Scheme) accreditation by the Law Society. This means we are a trusted conveyancing team and have the best skills and technical expertise to guide you through the process.
As far as cost is concerned, we will offer you a set price for our legal fees.  There are usually no unexpected cost but if for example you need to obtain indemnity insurance we will advise you of the cost during the course of the transaction so that there will not be any unexpected costs upon completion.  There will be third-party costs during the process that we incur for you – things like stamp duty and searches. All of the costs, including third-party costs, will be explained fully before we begin working for you.